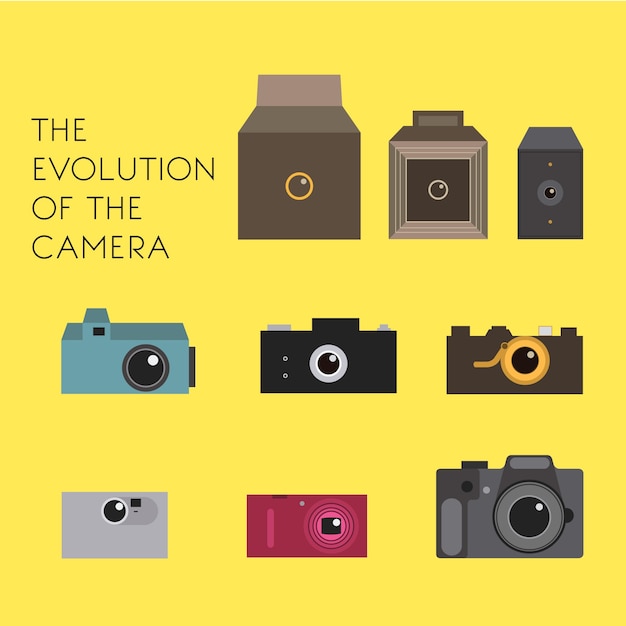 Remember film cameras?  I sure do.  It was agony to send my film off to be developed, hoping I would get good pictures back.  I was just getting started with photography, so a lot of my pictures didn't come out too well, and film was expensive, so my parents would only buy me so many rolls.
Digital photography was revolutionary.  Suddenly, I could take hundreds of more pictures without any additional cost, and, I could see the pictures right away.  If a picture didn't come out well, I could take another one right away, rather than missing the moment.  Because of the immediate feedback, it was also easier to see what worked and what didn't, helping me hone my skills.
Printing physical pictures created a lot of clutter.  I scrapbooked and made physical albums for several years, but I could never keep up.  (In fact, it took me 9 years to finish my wedding album.)
Social media allows us to share our photos with all our friends and family in an instant.  It can even be immediate, if we use our smartphones.
Now, instead of physical clutter, we have digital clutter.  I don't even know how many photos I've uploaded to Facebook.  Don't ask how many are on my computer.  I've started saving my photos to flash drives to make room on my hard drive.
So what do we do with all these photos?
Physical albums still have an important role.  A physical book preserves our personal and family histories, without having to scroll through your Facebook feed for ten minutes looking for a specific picture or event.
I actually love to go back and look through my photo books.  I tell my husband that someday he will, too, when he's old and sentimental.
I don't know if my many photo books will be meaningful to anyone else, since so far I don't have any children.  But I hope that someday, my efforts to photo book these hundreds of pictures will matter.  Someday, someone will look at these books and learn about their grandparents or great-grandparents or…you get the idea.
Articles on the impact of digital photography:
Articles on personal and family histories from lds.org: